Eric J. Forman, MD, FACOG, HCLD/ALD
Eric J. Forman, MD, FACOG, HCLD/ALD
Accomplishments and Expertise
Assistant Professor, Division of Reproductive Endocrinology, Sidney Kimmel Medical College of Thomas Jefferson University
Assistant Professor at Rutgers Robert Wood Johnson Medical School
Bonei Olam Medical Achievement Award, 2015
Blastocyst Euploid Selective Transfer (BEST) Trial Co-Principal Investigator
ACOG 2013 Prize Paper on obstetrical outcomes from BEST Trial
ASRM 2012 In-Training Grant for scientific merit of BEST Trial
First Rutgers-RWJ Fellow to become certified by the American Board of Bioanalysis as a High-complexity Clinical Laboratory Director (HCLD)
First fellow to complete RMANJ's rigorous program with hands-on embryology lab experience
More than 20 peer-reviewed publications in leading infertility journals
MEET Dr. Forman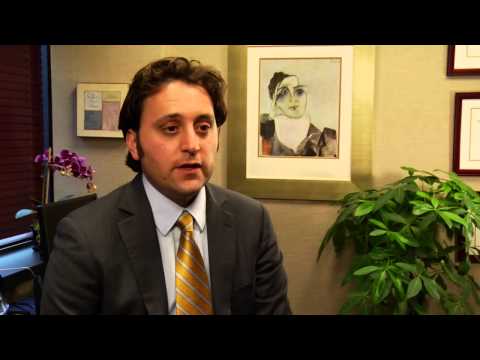 LATEST BLOG POSTS
LIKE Dr. Forman ON FACEBOOK
As the first Reproductive Endocrinology and Infertility Fellow of the Robert Wood Johnson Medical School / RMANJ program, Dr. Forman says he was thrilled to have had the opportunity to launch and shape the program which began in 2010.
"I traveled across the country looking for the right fellowship," he says. "What drew me here – and why I fell in love with the program – was the opportunity to go into the embryology lab, to do research, and to be involved in cutting-edge advancements aimed at improving the field as a whole."
The experience he gained through clinical embryology lab work and hands-on clinical care has helped shape his research projects and is a tremendous asset in improving patient care. Dr. Forman is still very involved in the fellowship program and the embryology lab.
"In the embryology lab, I gained a new appreciation for what happens during that phase of our patients' treatment, and I've had the amazing opportunity to lead major research projects. RMANJ's commitment to research shows that we are focused on creating a better overall experience for patients," he says. "That experience has made me a better researcher and a better doctor."
Having researchers within the program, he adds, makes it easier to meet as a group to address the unique needs of each couple and to form individualized strategies.
"This process can be overwhelming for couples and can add stress to relationships," he says. "We can help break down each step of the process. We can take over some of the responsibility and work collaboratively to design a plan that includes education and guidance."
Dr. Forman is a board certified Reproductive Endocrinologist, Obstetrician and Gynecologist, and High-complexity Clinical Laboratory Director who serves as an Assistant Professor, Division of Reproductive Endocrinology, Sidney Kimmel Medical College of Thomas Jefferson University and Assistant Professor at Rutgers Robert Wood Johnson Medical School. He went to Duke University for his undergraduate education and earned his medical degree summa cum laude from SUNY-Downstate College of Medicine. He returned to Durham, NC, to complete his Obstetrics and Gynecology residency at Duke University Medical Center, and completed his fellowship in Reproductive Endocrinology and Infertility at RWJ-RMANJ.
His clinical and research interests include single embryo transfer, fertility preservation including oocyte vitrification (egg freezing), preimplantation genetic diagnosis (PGD), and diminished ovarian reserve, and he has published more than 20 articles on these topics. A study led by Dr. Forman demonstrated for the first time that embryos formed after egg freezing are not at an increased risk of being chromosomally abnormal, an accomplishment that was deemed a "watershed" in assisted reproductive technology by one of the world's experts on cryopreservation. Another landmark study led by Dr. Forman showed for the first time that similar delivery rates could be achieved by transferring one chromosomally-normal embryo as compared to two unscreened embryos while eliminating the risk of twins.
When not working, Dr. Forman enjoys traveling and learning about new cultures. He is conversant in Spanish and Hebrew.  He is also an avid sports fan who can often be found with his wife and three children cheering on the Duke Blue Devils, Knicks or Mets.
LOGROS Y EXPERIENCIA
Investigador Co-principal de Prueba de Transferencia Selectiva de Euploide Blastocisto (BEST)
Ensayo con el Premio ACOG 2013 por los resultados sobre obstetricia de la Prueba BEST
Beca de Entrenamiento ASRM 2012 por mérito científico de Prueba BEST
Más de una docena de publicaciones revisadas por especialistas pares en publicaciones líderes en infertilidad
Primer becario en investigación en completar el programa riguroso de RMANJ con experiencia práctica de laboratorio en embriología
Recibió el Premio de la Clase de 1898 por clasificar primero en la clase de la escuela de medicina
Como primer becario en investigación de Endocrinología Reproductiva e Infertilidad de la Escuela de Medicina Robert Wood Johnson / programa RMANJ, el Dr. Forman dice que estaba muy emocionado de haber tenido la oportunidad de desarrollar y lanzar el programa que comenzó en 2010.
"Viajé por todo el país en busca de la beca de investigación apropiada," dice. "Lo que me trajo aquí –y por lo que me enamoré del programa– fue la oportunidad de estar en un laboratorio de embriología, investigar y estar involucrado en avances enfocados en mejorar el campo como un todo".
La experiencia que ha obtenido a través del trabajo en laboratorio sobre embriología clínica y atención clínica práctica ha ayudado a dar forma a sus proyectos de investigación y es un enorme activo para mejorar la atención al paciente. El Dr. Forman sigue muy involucrado en el programa de fellows y en el laboratorio de embriología.
"En el laboratorio de embriología, adquirí una comprensión nueva de lo que ocurre durante esa fase de tratamiento de nuestros pacientes, y he tenido la oportunidad fabulosa de liderar proyectos importantes de investigación. El compromiso de RMANJ demuestra que estamos enfocados en la creación de una mejor experiencia global para los pacientes", dice. "Me está haciendo un mejor investigador, un mejor doctor".
El hecho de tener investigadores dentro del programa, añade él, facilita las reuniones de grupo para ocuparse de las necesidades específicas de los pacientes y para desarrollar estrategias individualizadas.
"Este proceso puede ser agobiante para las parejas y puede añadir estrés a las relaciones", dice. "Podemos ayudar a desglosar cada paso del proceso.  Podemos asumir parte de la responsabilidad y trabajar conjuntamente para diseñar un plan que incluya educación y orientación".
El Dr. Forman está certificado por el colegio de endocrinología reproductiva, obstetricia y ginecología con especial. Para su educación universitaria fue a Duke University y obtuvo su título de médico summa cum laude de la Escuela de Medicina SUNY-Downstate. Regresó a Durham, Carolina del Norte, para completar su residencia en Obstetricia y Ginecología en el Centro Médico de Duke University, y completará su programa de investigación en Endocrinología Reproductiva e Infertilidad en RWJ-RMANJ.
Sus intereses clínicos y de investigación incluyen la transferencia de un solo embrión, preservación de fertilidad incluyendo vitrificación del ovocito (congelación de óvulos), diagnóstico genético previo a la implantación (PGD) y reserva ovárica disminuida, y ha publicado varios artículos sobre estos temas.  Un estudio encabezado por el Dr. Forman demostró por primera vez que los embriones formados después de la congelación de los óvulos no tienen un riesgo mayor de ser cromosómicamente anormales, un logro que se consideró un "hito" en la tecnología de la reproducción asistida por uno de los expertos mundiales en criopreservación.
En su tiempo libre, al Dr. Forman le gusta viajar y aprender de culturas nuevas, con Sicilia, Israel y México como sus destinos favoritos. Habla español y hebreo. También es aficionado a los deportes y con frecuencia puede verse con su esposa y tres hijos en los juegos de Duke Blue Devils, Knicks o Mets.
ATTENDING LOCATIONS
111 Madison Avenue, Suite 100
Morristown, NJ 07960
Phone: 973-971-4600
Fax: 973-290-8370
Email: PServices@rmanj.com