Thomas A. Molinaro, MD, MSCE, FACOG
Thomas A. Molinaro, MD, MSCE, FACOG
Accomplishments and Expertise
Clinical Assistant Professor, Division of Reproductive Endocrinology, Department of Obstetrics and Gynecology and Reproductive Sciences, Rutgers-Robert Wood Johnson Medical School
Vitals.com Patients' Choice Award 2012
John J. Mikuta Award for Excellence in Professionalism in Women's Health 2008
Authored several scientific research papers published in peer-reviewed journals
MEET Dr. Molinaro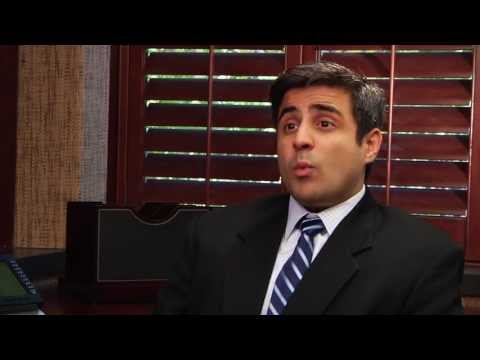 LIKE Dr. Molinaro ON FACEBOOK
Dr. Molinaro decided to become a reproductive endocrinologist as a third year medical student, and says there was never any doubt in his mind that this is what he would do. "I enjoyed the idea that I could make a difference in a couple's life," he says. "The work is rewarding and there is  a clear goal – help a couple have a baby. It's a very powerful thing to help someone achieve that."
A self-confessed gadget aficionado in his spare time who also holds a degree in epidemiology – the study of the determinants of disease in a population, Dr. Molinaro says the cutting edge and high tech resources available at RMANJ not only guide his patients toward their goal of parenthood, but also make the clinic second to none when it comes to true academic medicine.  "Clinical care, research, and education all combine to form the basis of academic medicine, and all three are here," he says. "We are setting the standards for clinical care, have a commitment to research that is unparalleled for a private practice, and we are training the next generation of reproductive endocrinologists."
Dr. Molinaro says RMANJ offers the best of all worlds, working to answer questions which had been previously unobtainable in the name of helping patients become parents. "There is nothing more rewarding than listening to a baby's heartbeat for the first time with a couple who may have been trying for years to make it happen. It's the best part of my day."
Dr. Molinaro, a board certified Reproductive Endocrinologist, Obstetrician and Gynecologist, as well as Clinical Assistant Professor for the Department of Obstetrics, Gynecology, and Reproductive Science at Rutgers-Robert Wood Johnson Medical School.  He holds a Master of Science degree in Clinical Epidemiology from the University of Pennsylvania.  Dr. Molinaro earned his medical degree from New Jersey Medical School – University of Medicine and Dentistry of New Jersey, and completed his Obstetrics and Gynecology residency, and fellowship training in Reproductive Endocrinology at the Hospital of the University of Pennsylvania.  His areas of specialty include assisted reproductive technology and treatment of ectopic pregnancy.
EXPERIENCIAS Y LOGROS
Premio John J. Mikuta por excelencia en profesionalismo en  salud de la mujer 2008
Autor de varias publicaciones de investigación cientifica en revistas de revisión paritaria
Premio Vitals.com Patients'  Choice 2012
El Dr. Molinaro, en tercero de carrera, decidió hacer endocrinología reproductiva y dice que nunca dudó que sería esto a lo que se dedicaría." Me  agrada pensar que puedo cambiar la vida de una pareja" dice el Dr. Molinaro. " El trabajo tiene su recompensa y hay un objetivo claro- ayudar a una pareja a tener un bebé. Es algo muy poderoso el ayudar a alguien a lograr eso"
El Dr. Molinaro, que tiene título en epidemiología -el estudio de investigación- se auto confiesa un entusiasta de artilugios y dice que la tecnología y recursos avanzados disponibles  en   RMANJ no sólo guian su pacientes a lograr el objetivo de ser padres, si no que hacen de la clínica una de las mejores cuando se trata de la verdadera medicina académica. "Los cuidados clínicos, la investigación y la educación se combinan para formar la base de medicina académica; y las tres estan presentes aquí" dice. " Estamos fijando el baremo de cuidados clínicos, estamos comprometidos a  investigación que no tiene par en el sector privado, y además estamos capacitando a la siguiente genración de perítos en endocrinología reproductiva."
El Dr. Molinaro dice que RMANJ ofrece lo mejor de todos los mundos, esforzandose a responder preguntas que antes no tenian respuesta para asi ayudar a sus pacientes a ser padres. " No hay mayor recompensa que escuchar por primera vez el latído de un bebé con una pareja que a lo mejor lleva años intentandolo. Es el mejor momento del día."
El Dr. Molinaro está certificado por el colegio de endocrinología reproductiva, obstetricia y ginecología con especial experiencia en la tecnología de reproducción asistida y en el tratamiento del embarazo ectópico. Posee título de maestría de ciencias en epidemiología clínica de University of Pennsylvania. Obtuvo su título médico en New Jersey Medical School-University of Medicine and Dentistry of New Jersey y completó su residencia en obstetrícia y ginecología y la beca de investigación en endocrinología reproductiva en el hospital de University of Pennsylvania.
ATTENDING LOCATIONS
Meridian Center 1
2 Industrial Way West, Suite 204
Eatontown, NJ 07724
Phone: 732-935-1002
Fax: 973-290-8370
Email: PServices@rmanj.com
Pond View Professional Park
109 Professional View Drive, Bldg 100
Freehold, NJ 07728
Phone: 732-577-6500
Fax: 973-290-8370
Email: PServices@rmanj.com